Good news for all football and crypto lovers. Clubs, including Paris Saint Germain and Juventus, have announced the launch of their own digital coin (Fan Token). A blockchain-based coin, intended for the supporters. Officially to strengthen the bond with the supporter. That is wonderful. But honestly, the main reason for issuing a private coin is fundraising. Acquiring capital based on digital tokens is easy and has become interesting for many football clubs with the advent of blockchain technology. For the big clubs, with significant supporters, but also for clubs that have difficulty finding money to expand their youth education, maintain their turf and attract good players.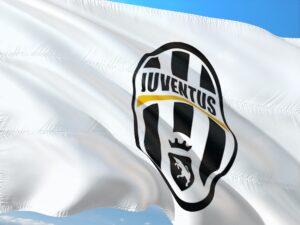 Juventus has some 340 million fans worldwide and wants to raise money with its own digital currency. For this purpose, they will start in the spring of 2019 with a so-called Fan Token Offering (FTO). The club will make digital coins (fan tokens). These coins are offered for sale to fans all over the world. Fans keep these tokens in their wallet (App) on their phone to use them for the purchase of products and services of the club (merchandise, tickets, etc.) And, with the possibility to resell them at a later time if necessary. A means of payment within the Juventus ecosystem. No right of ownership but a form of voting right, for example. The more tokens, the more influence. But the club still decides in which decisions the token holders have a right to influence. This is determined in advance (immutable) and then laid down in the blockchain in the form of smart contracts.
It is attractive to the club because the entire processing of all transactions takes place in the blockchain. No discussion about lack of transparency or verifiability. And it does receive a financial contribution from fans all over the world. That does help the club! In this way, the club retains its own autonomy and control remains where it belongs.
Juventus and PSG have kicked off. Who follows?
Contact us for more information.
Erwin Giesbers