Blockchain knowledge leads to inspiration and changes. We are regularly asked to provide blockchain masterclasses. Four hours of deep-thinking about a new disruptive technology. Isn't that asking too much?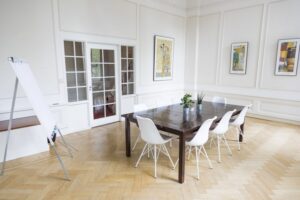 In 2013 we gave my first decentralised presentation about the decentral solution Trustbrix and the audience was impressed by the technology. But it was not a resounding success. We struggled with the question of legitimacy and practical applicability of the technology. Why entrust our current processes to a new decentralised system? We also missed applications that need decentralized (blockchain) technology. The so-called "killer apps".
Half a decade later, with the introduction of Smart Contracts in the blockchain, we have reached a new phase. A phase in which we can use blockchain technology for many business processes and for more than just recording transactions. And it is precisely this that makes it interesting. We can tilt business models, optimise processes and, for the first time, we are able to transport value over the Internet. In the coming years, the speed of change will be increase significantly!
The biggest difference with years ago is that at that time we mainly talked to (software) developers and technicians. We brought the technique. Now we interact with management and business developers and anyone who can be helpful in the process. We are talking about new business models and about optimising the existing ones. Together with brilliant developers, we are building the desired solution. A completely different approach.
Of course, with blockchain technology we will always have to ask the question whether things like transparency, verifiability, decentrality, immutability, etc. really matter. If not, blockchain is not an option. Often we are better off with an 'ordinary database'. But when these things do matter, there are countless possibilities.
Yes, and then to answer the question as to whether it is a challenge to talk about blockchain technology for four hours? Not at all! Four hours of talking about new business models developed with blockchain technology is a celebration!
Contact us for more information.